"Eine der besten Afrojazzbands der Welt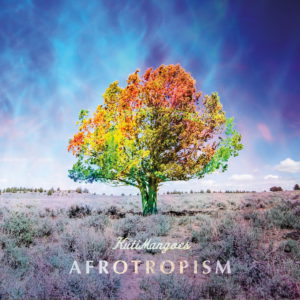 kommt aus Kopenhagen!" verkündeten die Kieler Nachrichten 2016. Schon drei Jahre zuvor waren die zu dem Zeitpunkt bereits international bekannten Jazzmusiker auf der Kopenhagener Bildfläche erschienen; zusammengebracht hatte sie ihre gemeinsame Faszination für westafrikanische Musik, insbesondere der Afrobeat von Fela Kuti. Aber auch Ornette Coleman und Charles Mingus, dessen Name sich ebenfalls im Bandnamen wiederfindet, sind prägende Einflüsse auf die beiden Bandleader und Komponisten Michael Blicher und Gustav Rasmussen.
Das erste Album:
Ihr erstes, 2014 erschienenes Album Afro-Fire gewann sogleich den Preis für das Best World Music Album bei den Danish Music Awards (auch als Danish Grammys bekannt) und der international rotierende Titeltrack "Fire" den Preis als "Best World Music Track". Nominierungen gab es zudem in den Kategorien "Best Compositions" und "Best Alternative Jazz Album".
Festivaleinladungen nach Afrika und Asien, Nordamerika und in viele europäische Länder, Showcases bei der jazzahead!, der Womex, dem Spot- und dem Reeperbahnfestival sowie ausgiebige Clubtourneen folgten.
Album Nummer zwei:
Für das zweite, im November 2016 erschienene Album Made In Africa machten sich die Musiker auf den langen, aber lohnenswerten Weg nach Mali und Burkina Faso. Dort entstand ein Album, das sowohl auf traditionellen Folksongs basiert wie auch neue Kompositionen enthält. Jazz thing lobte damals in einer Kritik die "Vielfalt der Stile", die die Band "in ihre Grooves implementier[t]". Auch Album Nummer zwei wurde für zwei Danish Music Awards nominiert, und der während ihrer Reise von Regisseur Anders S. Jepsen gedrehte Dokumentarfilm Bamako Play gewann beim New York Jazz Film Festival den Preis für die "Best mixed-genre documentary".
Das neue Album Afrotropism:
Waren Afro-Fire und Made In Africa geprägt von der Suche nach den spirituellen Wurzeln in der westafrikanischen Musik und der Frage, welchen Einfluss sie über Blues, Jazz und Soul auf die eigene, in Dänemark verwurzelte Erlebniswelt haben, treibt das neue Album Afrotropism, das am 13.09.2019 bei Tramp Records veröffentlicht wird, die Blüten dieser ersten beiden Entdeckungsreisen aus – es liegt im Ohr des Betrachters, die afrikanischen Wurzeln in ihnen zu entdecken; sei es in Form kompositorischer Bezüge, in der Verwendung afrikanischer Instrumente und Rhythmen oder nur einem unergründlichen Gefühl geschuldet. Die Band selbst sagt dazu: "So 'Afrotropism' refers to the fact that we are drawn towards the African traditions, but we are "growing" our own music. We are developing our artistic direction by going more in depth with how we can mix our inspirations with our own musical heritage."
"Tropismus" beschreibt übrigens laut Duden eine "durch äußere Reize verursachte Bewegung von Teilen festgewachsener Pflanzen oder festsitzender Tiere auf die Reizquelle hin oder von dort weg". Dem Chemo-, Foto-, und Geotropismus stellen The KutiMangoes den Afrotropismus zur Seite: inspiriert von westafrikanischer Bambara-Tradition und dem Groove des Mali-Blues entwickeln die Musiker auf der Grundlage des Jazz und ihrer nordischen, gerne mit einem gehörigen Schuss Melancholie ausgestatteten Kompositionen eine eigene, global verbundene Musik, die eine Weiterentwicklung des satten, beinahe orchestralen Bläsersounds der The KutiMangoes darstellt. Er spielt mit feinen Synthesizern, Soundkollagen und elektronischen Effekten, ohne dabei den Blick auf treibende Grooves, schwelgende Melodien, dichte Atmosphäre und nicht zuletzt die exzellente künstlerische Technik der sechs Musiker zu verlieren.
Stärker noch als schon bisher verleiht das dritte Album, wie schon die Vorgänger komplett vom Ensemble selbst produziert, dem grundsätzlichen Anliegen der Musiker Ausdruck, kulturelle Grenzen zu überwinden und Gemeinsamkeiten zu finden; es gibt der individuellen Artikulation mehr Raum und liefert Anknüpfungspunkte, wo die Inspirationen aus Afrika bleibende, sich nun in neuer Form verselbständigende Spuren hinterließen: "Our music shows how people can create something together that can outgrow all of them. It's all about human exchange, sharing moments of energy and feeling connected through the music – be it to elders in a cosy jazz club, youngsters at a huge festival, a school for the blind in Ouagadougou or people on a duck farm in China."
Besetzung:
• Gustav Rasmussen (Posaune/Gitarre)
• Michael Blicher (Sax)
• Aske Drasbæk (Sax)
• Johannes Buhl (Keys)
• Casper Mikkelsen (Schlagzeug)
• Magnus Jochumsen (Percussion)
Tourdaten:
2019:
05.09.2019 Berlin / Kulturbrauerei
06.09.2019 Osnabrück / Lagerhalle
07.09.2019 Rotenburg / Bildnerische Werkstatt
08.09.2019 Kiel/Lutterbek / Lutterbeker
13.09.2019 München / Milla
14.09.2019 Erlangen / E-Werk
15.09.2019 Leipzig / Die NaTo
04.10.2019 Bentheim / Treff 10
05.10.2019 Bremerhaven / Pferdestall
06.10.2019 Hamburg / Hebebühne
12.12.2019 Bochum / Bahnhof Langendreer
13.12.2019 Münster / HotJazzClub
14.12.2019 Bremen / Schwankhalle
2020:
05.02.2020 Hamburg / Cotton Club
06.02.2020 Hannover / Pavillon
07.02.2020 Frankfurt / Brotfabrik
08.02.2020 Dortmund / Domicil
09.02.2020 Karlsruhe / Substage
20.05.2020 Lübeck / CVJM
21.05.2020 Aachen / Musikbunker
22.05.2020 CH-Schaffhausen / TabTab
23.05.2020 CH-Bern-Biel / Le Single
13.06.2020 Hilden / Hildener Jazztage
18.06.2020 Coburg / LEISE am Markt
19.06.2020 Erfurt / Franz Mehlhose
20.06.2020 Münster / Afrika Festival
17.07.2020 Fehmarn / Schleswig Holstein Musikfestival
18.07.2020 Hohenlockstedt / Schleswig Holstein Musikfestival
19.07.2020 Oldenburg / Kultursommer Open Air
Weitere Termine sind für alle Tour-Zeiträume in Planung.
Vor Beginn der Deutschlandtournee spielt das Ensemble gleich mehrere Auftritte beim Copenhagen Jazz Festival:
11.07.2019 15:00 Uhr: Roots & Jazz Stage @ Balders Plads
12.07.2019 21:00 Uhr: Kayak Bar
13.07.2019 21:00 Uhr: Raahuset
THE KUTIMANGOES ÜBER DIE SONGS AUF AFROTROPISM:

01 STRETCH TOWARDS THE SUN: This track opens up with a synthesizer groove that is inspired by the polyrhythmic grooves played by the balafon (a predecessor of the piano) from West Africa. Our rolling sequence could not be played on the balafon because of the key changes, but the basic idea comes from that instrument. Quick and light, we wanted to write a song where you can feel the sun coming out and feel the energy its rays give. The combination of the programmed groove, the horn-arrangement, the huge percussion section and the live instruments makes for a sound that we have not heard before, and it illustrates what this album is all about (and what the track's title refers to): that we stretch towards the things that give us energy – and that although our roots are in Denmark, when we encounter a musical tradition as rich as in West Africa, it changes us and our music.
02 A SNAKE IS JUST A STRING: The first time we saw Mali-bluesman extraordinaire Vieux Farka Touré on stage was just after we had played at a huge festival in Burkina Faso, and we almost literally caught on fire. Their groove was so strong and insistent that we were mesmerized, and it inspired us to come up with the opening guitar part of this song. Basically a bluesy tune with some unusual chord changes and a crazy synthesizer solo by Johannes Buhl Andresen reminiscent of that fuzzy guitar-sound we love so much in the Mali blues. The title is an homage to the Nigerian writer Chinua Achebe, who in his masterpiece novel Things Fall Apart tells that in the village during the night, to ward off the fear of darkness, people would call dangerous animals by a different name: don't be afraid, a snake is just a string.
03 CALL OF THE BULBUL BIRD: For this track we took our inspiration from many different places – from Senegalese Mbalax beats, street musicians from youtube, electronic percussion sounds, Brazilian samba rhythms to the multi-cultural fresh afro-rock by Tal National (Niger). The image that came to our minds was a flock of birds calling to each other – calling for assembly.
04 KEEP YOU SAFE: It is a basic human necessity to have a place where you can feel safe. But there are far too many people in our world that fear for their safety, their livelihood, their children, their relatives – and this is surely not a feeling that helps us to flourish as humans. With this song we are saying that we all need to make it a priority to help our fellow humans to feel safe. And of course, if our song can offer a feeling of safety and comfort for a short time to those who listen, we are truly thankful.
05 MONEY IS THE CURSE: This track is directly inspired by Fela Kuti's ability to create music that is both physical and political. Dance music with a serious message about our times. For the solo part we wanted a more melancholy, pensive feel (than the full-on baritone-trombone melody) and also wanted to experiment with some choppy, stuttering effects to make the horns sound desperate. Money is the curse because it can become the objective of our life; money is the curse because it changes the relationships we have with our fellow humans. Money is the curse.
06 THORNS TO FRUIT: This melody is inspired by the scales and developments of a traditional Bambara folk-song. We love the way these melodies constantly evolve with small developments and changes. We felt like an accompaniment that is really dry, sparse and earthy would fit well and then made a contrasting solo part. As a group we are interested in how to develop our improvisations together and create sonic landscapes that evoke a distinctive atmosphere – so here, we have no soloist, but a collection of synthesizer parts, saxophone lines and guitar sounds that together create a dreamy and lush ambience.
07 SAND TO SOIL: We started out with a short ngoni riff played by our good friend and master musician Aboubacar Konaté. We then sampled it, built soundscapes and our own both meditative and pumping groove around it. We created a melody with both melancholy and joy, with afterthought and impulse and then the brilliant Aske Drasbæk added an emotive and blistering saxophone solo. The title refers to the contrasts in our humanism. As part of our human nature, we have a dark side that drives us (and each other) towards destruction – making the fertile soil into barren sand. The title is an encouragement to emphasize the opposite movement in our nature: to create life and help it flourish. We keep ourselves human by insisting that we must never forget this side of our nature no matter how tough, tiresome or trying it might be. Let's keep our focus on the light, the warmth, the positive energy – that can turn the cold stone into fertile ground.
Weitere Informationen:
https://www.kutimangoes.com/ (https://www NULL.kutimangoes NULL.com/)
https://www.facebook.com/TheKutiMangoes/ (https://www NULL.facebook NULL.com/TheKutiMangoes/)
The KutiMangoes
Das neue Album: Afrotropism
VÖ: 13.09.2019
Label: Tramp Records
Vertrieb: Good To Go
Formate: CD, LP, digital
Bestellnummern Label: CD: TRCD-9083, digital: TRCD-9083DD, LP: TRLP-9083
EAN CD: 5050580719149
EAN LP: 5050580719170
EAN digital: 5050580719156
Labelcode: 24072